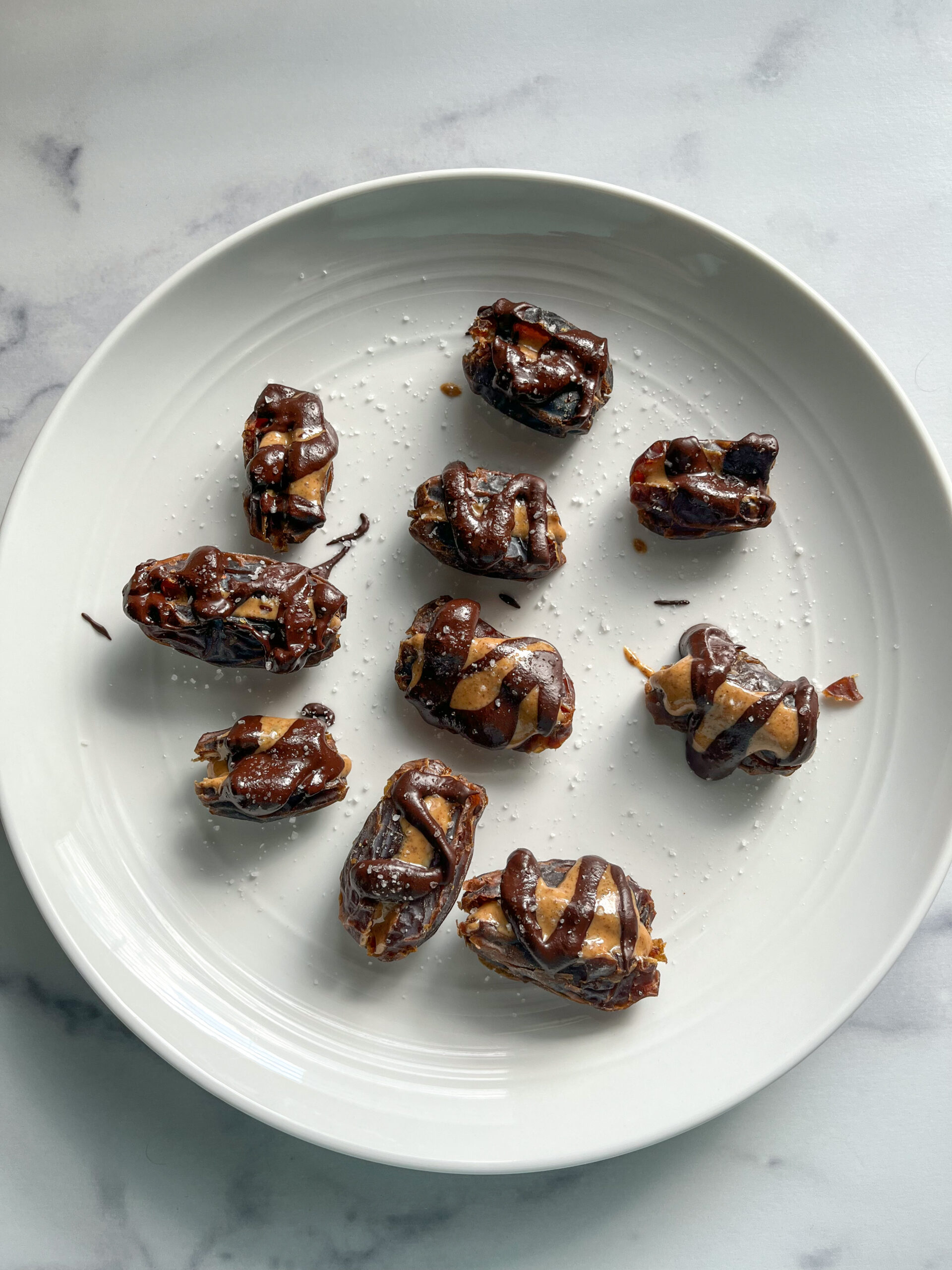 Almond butter stuffed dates are one of the easiest healthy snacks to whip up, and they taste similar to a candy bar! When I first saw this snack idea going around online, I wasn't sure it'd be for me. I'd used dates in the past as a sweetener in other recipes, but I'd not had them quite like this before. After I tried them, they've now become an almost weekly staple when I'm craving something sweet.
For this snack you really only need 3 ingredients: Dates, almond butter, and chocolate. However, to take things up a notch, try adding some sea salt to the top. It really does make all the difference, and satisfies that need for something both salty and sweet!
Ingredients:
Dates: I prefer Joolies brand.
Almond Butter: I usually use organic almond butter from Thrive Market.
Chocolate: Hu is my go-to chocolate for most recipes because it is delicious and refined-sugar free.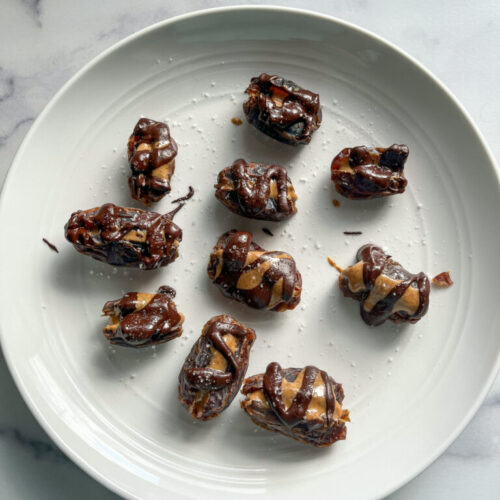 Almond Butter Stuffed Dates
Almond butter stuffed dates are the perfect sweet but salty snack. They are a great healthy treat when you are in a hurry.
Ingredients
Dates

Almond Butter

Dark Chocolate

Sea Salt
Instructions
Arrange your dates on a plate, and cut into the middle. Then add your almond butter.

Melt your chocolate of choice, and drizzle over the top.

Add a sprinkle of sea salt and enjoy!